Functional fitness programming may seem random to the client and that's a good thing! But the fact is that functional fitness workouts are in reality anything but random. Great functional fitness coaches make sure everything is well thought out weeks or sometimes months ahead of time. That's the difference between joining a mediocre box and an exceptional one. We are indeed the latter. Functional workouts need to account for many different domains. The "unknown and unknowable" is a part of it, but the programmer should know everything being thrown at an athlete and why.  At Bastion School of Fitness we know exactly what you need because we've lived it, studied it, tested it, put it into practice and take our jobs seriously so can feel confident about putting your trust in us.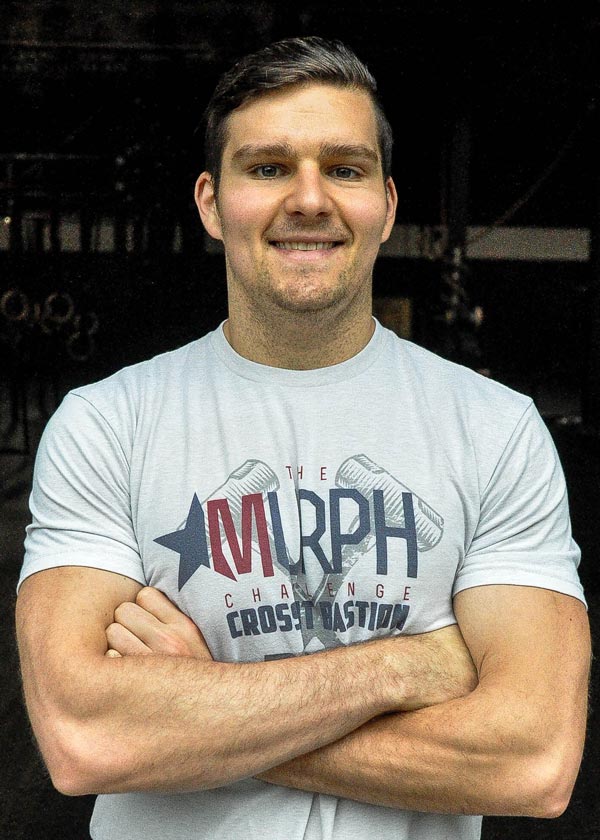 Pat McGovern
Owner, Olympic Lifting/Powerlifting Coach
Credentials:
CrossFit Level 1 Certified
CrossFit Level 2 Certified
CrossFit Level 3 Certified
CrossFit Powerlifting
CrossFit Gymnastics
NSCA Personal Trainer
Travis Mash Learn 2 Lift Seminar
Underground Strength Olympic Lifting 1 and 2.
Enderton Strength L1 Olympic Lifting Seminar
Stan Efferding Performance Seminar
I was overweight for most of my life and never thought of exercise as any fun. That was however until I started running in college and found a love for training I never knew I had. Running was great for burning through my fat, but it also torched my muscle so I added weight training to my program.  I made huge gains in the beginning but then started to plateau.  It was around this point that I saw the CrossFit games on ESPN and was hooked.  Upon finishing college I signed up for CrossFit and I've been shattering goals ever since. One of these goals was to help change people's lives through enhancing their fitness. Becoming fit changed my life for the better and I'm working every day to help others feel that same sense of accomplishment.
Part of that journey involves helping each individual on a daily basis.  I personally have competed in CrossFit events, Powerlifting, and Olympic Lifting.  I thrive on learning more about each individual sport and I use the knowledge I have gained in my years in the industry to create the best strength programs available.  This is not just a hobby of mine, this is my life.  This is what makes me thrive.
Choosing to walk through our door is the first step on your fitness journey, but rest assured you will not be embarking on it alone.  I will be with you through it all.
Growing up I was always an athlete, I grew up playing multiple sports and fascinated by all sports. In college I joined the cycling club at Stony Brook University and that's when my cycling career began. I remember winning my first individual cycling race with a rode bike that was gifted to me by my parents. I have worked really hard in becoming a competitive cyclist, and along my career I have picked up Duathalon racing along with Triathlon racing. I have participated in several races earning my spot on the podium in each race. I am now a dual athlete, and have won many individual races in the sport.
In the season of 2018, I won three consecutive races in a row for first place for Duathalon racing. Which resulted me in earning a spot to race at the USAT Northeastern Regionals. After receiving the honor to race at regionals. I immediately began training like never before.
In July 2019, I raced in my first USAT professional Duathalon race in Massachusetts for the USAT. I placed second place in the race, earning my spot to race in Nationals with hopes to making the Olympics.
I found CrossFit through a friend, so in December of 2015 I decided to join CrossFit and since then have been a competitive CrossFit athlete. I have been incredibly lucky and have met great friends and great coaches along the way. In 2017 I decided to take the CrossFit level 1 and since then I have been coaching athletes along the way. I love to coach, it brings me joy when those who I have coach accomplish their goals. As a coach I have learned to listen to my athletes and work hand in hand to meet their needs. One of my biggest joys as a coach is interacting with my athletes on a daily basis, and listening to their personal goals and working alongside them to achieve their goals. That's what makes it all worth while as a coach the community and time spend with each and every athlete.
July 2019, 2nd Place USAT Northeastern Regionals for Duathalon
August 2019, 1st Place Long Island Tri by the bay Triathlon
The Stony Brook School Strength and Conditioning Coach
November 2017, CrossFit kettlebell course
December 2017, CrossFit level 1 trainer
February 2018, CrossFit running and judges course
The Stony Brook School varsity volleyball coach
2019, Second fittest woman in El Salvador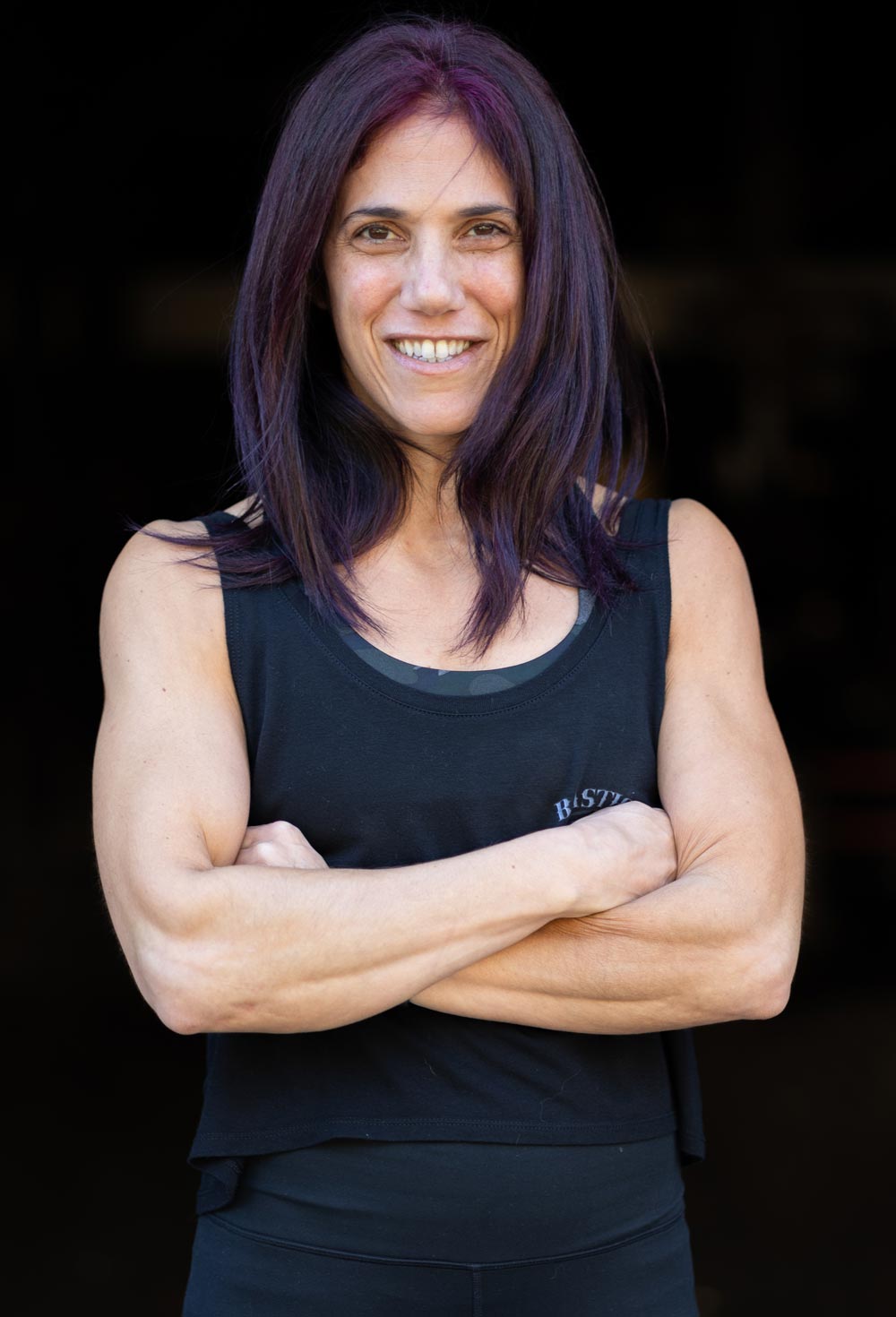 Alison Pristera
Olympic Lifting Certification
I have been an athlete for most of my life; soccer being my number one passion. Playing soccer through my adulthood, I was forced to "hang up my cleats" after my third ACL surgery, (still to this day, not having an ACL) but that did not stop me from my journey to continuing to lead an active and healthy life style.  Once I was no longer able to play soccer, I was introduced to the sport of Crossfit. This was a very humbling experience as I really did not have much experience inside a gym, or with a barbell. But I was instantly hooked. Learning a new sport, finding a new confidence to compete, meeting friends that will last a lifetime, how can I not fall in love with it!  
In 2016 I had a pretty bad back injury that kept me out of Crossfit for about a year. This experience helped me take a step back to understand the importance of training properly, nutrition, sleep, stress, recovery. This all matters! I want to share my experiences to help you the best version of you, inside and outside the gym! 
I have competed in Crossfit, trained in Powerlifting, Olympic Lifting, Strongman, Bodybuilding, which has not only helped me to become a better athlete, but a better trainer and coach for you! 
I care about you, and there is nothing more important to me than helping you go through an experience that makes you happy! It is helping you get closer to achieving your health and fitness goals that makes me happy! I want to help you discover the benefits of health and nutrition that made me become the person I am today, and I am here to help guide you every step of the way! 
CrossFit Bastion is a 5,500 square foot facility that is fully equipped for all your CrossFit needs! We boast enough equipment to comfortably hold classes of 15+ people, 2 showers for your convenience, lockers, and plenty more. Along with Standard CrossFit classes we will also be offering both Olympic and Powerlifting classes, also known as Bastion Barbell Club.
As one of the largest CrossFit facilities on Long Island, combined with a top notch training staff, we pride ourselves on creating the best possible atmosphere for our athletes to succeed!
Over the last 6 years I have seen countless crossfit gyms not only on long Island but across the country in my travels. Crossfit Bastion has got it right, size, knowledge, diversity in workout and theory and the right kind of people. I am very happy with the gym and am psyched that I found this gem.
I'm a crossfit newbie. I've always had a hard time maintaining a fitness routine in the past and even when I pushed myself to get a gym i didn't really know what I was doing and didn't push myself hard enough. So I figured crossfit might be a good fit. I choose Crossfit Bastion for 2 main reasons: 1) their foundations program is unlike any other crossfit gym in the area. Instead of a short period of group class sessions, you get personal 1-on-1 training with a coach. Every Rep and every movement is monitored and critiqued to ensure proper execution and safety. You get a more personalized baseline of ability that made it so easy to transfer into group classes. I felt really confident with all the new movements and exercises I learned moving into classes. 2) the coaches made me feel excited to start. They are really welcoming and nice people. They have an extensive background that more than qualifies them as coaches. And they truly care about you and your goals. It's been a great experience so far!
I don't ever write about Crossfit gyms but I must write this. I've been doing Crossfit for about 5 years with some time off. I have to honestly say that you will not find a Crossfit gym where the atmosphere is this electric. You will not find a Crossfit gym with coaches that fully dedicate themselves to your goals inside the gym and out. In my years to walk in and sit on the couch with a coach and literally get real and in depth with your fears your goals is just amazing. There is so much I can say about this gym but I'll leave you and hopefully future family members with this. I was injured 2 years ago and took time off of Crossfit. By far the worst shape in my life. I have been to three other gyms prior to this one. Not one single gym welcomed me and adjusted to my injuries or even my conditioning levels. So if your a person who used to be in shape and are looking to get back at it. Follow me and come work out. Or if your new still come follow me because I scale most workout and work at my own pace just like you would. Best gym by far.
CrossFit Bastion is amazing. I never imagined I would feel stronger and more fit than I did in High School. Coaches Pat and Dani and the friends I have made are awesome. It is the only workout program that I have actually stuck with and I even look forward to going each and every time. Just try it – you won't regret it!
This place is second to none. The facility and equipment are top-notch but what really sets this place apart is the personal attention, support and teaching you get from Pat and Dani. They take a genuine interest in making sure everyone learns and progresses, whether you're the guy finishing first or last in WODs.
CrossFit Bastion is what every box should be like. Ample space, equipment, and friends. Pat and Dani are great coaches who can help you focus on correct lifting form and moving as efficiently as possible while adhering to the CrossFit ethos. Going to Bastion is the highlight of my day. Keep it up guys!
Excellent facility with caring and professional coaches. They hosted an amazing and extremely well organized charity event that showed their commitment to excellence in building a fit and powerful community around this outstanding facility. Best of Luck to Coach Pat and Dani!
When I think about Pat and Dani as CrossFit coaches, three words come to mind: Enthusiastic, Motivating, and Dedication. Pat and Dani are very motivating and never let you give up on anything you are doing. There have been several occasions where I have been ready to give up or slow down my pace while participating in a WOD, but they always seem to be right there pushing you to do your best. They have a lot of dedication to being great coaches as they are always participating in competitions to make themselves better.
I remember when I first tried to do my own pull-up, Patrick kept pushing me to get it, and guess what…I got it! Dani always stands by my side when I'm working out pushing me to go faster. She has helped me accomplish so many PRs. They have a true passion for Crossfit in which they pass on to their members. I love working out with them!
I have been lucky enough to train with both Pat and Dani, and I can attribute a lot of my success in the past year to the two of them. Dani and Pat are always there to help with technique, answer questions and give helpful tips on movement. I can always count on them to keep pushing me through a workout. They go out of their way to show they truly care for their members. After Pat learned what one of my favorite lifts was, he would specifically program them into the workout when he knew I would be there. Dani and Pat both do an amazing job of providing a great environment to work out in, and are always there to support you through each tough and grueling workout.
When deciding to choose a better path and get in shape, it's important to find a supportive community and a coach who wants it just as bad as you do. This is exactly what coach Pat has done with Crossfit bastion. Not only are the classes tremendous and perfect for the Crossfit lover, Pat has created an all inclusive fitness sanctuary. Custom programs, one on one coaching, constant new equipment, and a dedication to making each and every single person who enters the hanger doors healthier is exactly what you get. I could go on and on, but the only thing that matters is you get in here and try it for yourself.